As Universitetsläraren has reported previously, the union at University West is critical of its campus being rebuilt into an activity-based office solution that should be ready in 2028.
At Mälardalen University, a similar situation arose when it planned the construction of its new campus in Eskilstuna, which was opened in 2020.
Right from the start, the union had a negative view of the activity-based space planned by the management, which it was also raised with the employer, says Michaël Le Duc, chair of SULF and Saco-S at Mälardalen University.
"We've been doing it for years, and it's been turbulent. In 2017, Saco-S also used its influence to ensure there would be more focus rooms. But there is a certain amount of resignation that this is now how things are. Right now, there are also many other issues that are higher priority."
More remote work
After the new premises were opened, the pandemic came along, with the remote working that entailed. So it wasn't until 2022 that people started to work properly in the new premises, explains Le Duc.
During the year, he has received mixed reactions from members. Some are pleased.
"But I suspect that there are also quite a few who don't think this is very good."
Le Duc himself is based at the university's campus in Västerås, but when visiting the site in Eskilstuna his feeling is that more people are working remotely than was the case before. "It feels quite empty, and that is what we in the union said right from the start. That many more people will start working from home."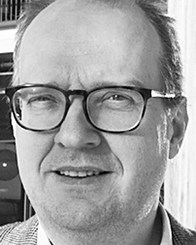 Not enough teaching rooms
He has also received reports that there are not enough teaching rooms, and that the small focus rooms that people can book for individual use are often occupied.
Staff at the university that Universitetsläraren spoke to confirmed the impression that more people are working remotely than before the activity-based workspaces were introduced.
"The idea was that this would increase cohesion, but it has been the opposite. You sit at home to get some peace and quiet," says Eric Svanelöv, a senior lecturer in social work.
Went home to be able to work
He feels that larger premises are needed.
"I've had to go home a couple of times. Either because there were no places available or because it was too noisy where there was space. It doesn't really bother me that much, because I live in Eskilstuna, but it's different for colleagues who commute."
Several of the employees agree that teaching is being affected because there are fewer teaching rooms. Some report that classes may have to be held either early in the mornings or late in the afternoons, as there are no rooms available otherwise.
University aware of criticism
Peter Liljenstolpe, campus manager at Mälardalen University, is aware of some of the criticism and says that the university regularly adapts the premises to the needs of the staff. For example, they are currently reviewing whether more small focus rooms are needed, he explains.
There have also been discussions with the heads of department about the shortage of available teaching rooms. The general conclusion is that there is a "crowded sector" between 10 a.m. and 3 p.m. A little earlier or later than that, there is capacity. It's not unusual for many people to want the same times. That's how it is at many universities, and you can't build classrooms so that there will be plenty available for just a limited part of the working day, he says.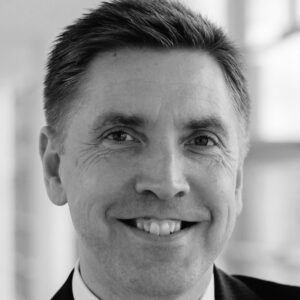 Being evaluated
An evaluation of the new premises is currently underway, in the form of a research study. Even if that shows widespread dissatisfaction, rebuilding to move away from activity-based workspaces has been ruled out. "If by activity-based you mean shifting from personal workplaces to non-personal ones, there are no plans to go back," he says.
Criticism of activity-based workplace solutions can also be found at other higher education institutions. In a thread in a forum for higher education issues on social media, where the renovation of University West has been discussed, people describe similar situations at other higher education institutions.
Resistance at other universities
At one institution, an open-plan office was built despite opposition from the staff. It ended up having to be rebuilt again, because there were too many complaints, writes one person in the thread. When another higher education institution was constructing a new building, some employees were placed in open-plan spaces, while others were given their own rooms only after protesting and showing "massive resistance", according to another.
Some also describe how they are more positive towards activity-based office solutions, but emphasise that smaller meeting rooms, clearly divided areas and separate shared spaces are essential for it to work.