In its report Abuse of Residence Permits for Studies, the Swedish Migration Agency has investigated the cohort of Pakistani students who applied for residence permits in 2020 for two-year master's programmes at Halmstad University and Linnaeus University.
The Agency believes it has found strong indications that many Pakistani students applied to Sweden primarily to work, and they are then in danger of being involved in breaches of labour market law. The Agency also believes that the study indicates extensive abuse of student visas from other countries, because what makes the abuse possible is not limited by nationality.
Legislation is cited as the main cause of abuse. Students may work full-time or more while studying, and they can apply for a work permit after completing 30 university credits, which is one term of study.
Tuition fees seen as an incentive
In the report, the Migration Agency also cites an oversupply of places for international students and low language proficiency requirements as contributing factors. In addition, the Agency claims that higher education institutions have strong incentives to accept foreign students without setting particularly high entrance requirements, because tuition fees are an important source of income for many of them.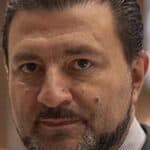 "We wanted to look at whether there is any abuse of residence permits for studies," says Abraham Haro, head of unit at the Swedish Migration Agency, when asked about the background to the study. "There was no theory that we wanted to pursue, and we had to choose a group of applicants to focus on. But we have not looked at abuse of the system in general."
"Important that students complete their studies"
The two higher education institutions that were examined have reacted differently to the report. Maria Eriksson, section manager of the student department at Linnaeus University, shares the Migration Agency's assessment that many foreign students have other intentions than studying in Sweden.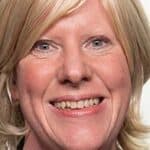 "This is an important issue for us. We think it's important that the students who come to us and pay their tuition fees also want to complete their programmes. We've been working on this for a number of years, but this report has intensified our work on the matter."
The problem is being discussed by the university's senior management, and they will draw up an action plan.
"What could be attracting students to our university that have little intention to study? And what can we do about it? We could tighten up our routines; we could review our range of courses and their entrance requirements; we could review our fees."
Generally, Eriksson believes that Linnaeus University's role in this is twofold. "We need to look at the issue from two perspectives. We want to attract students who want to complete their studies, and we want to maintain our close and very good collaboration with the Migration Agency to identify those students who have little or no intention to study. This is an issue that we take very seriously, and we think it's important that it's brought to light."
"Not allowed to make a profit"
Brita Lundh, head of educational support at Halmstad University, believes that there are question marks over the Migration Agency's report.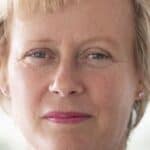 "This is a very large and complex issue. It's terrible if there are individuals who are being exploited, whether it is for human trafficking or illegal work. But this issue has many different aspects, and we think that the Migration Agency needs to have a little more evidence before drawing these conclusions."
Lundh disagrees with the reasoning in the report that several higher education institutions have strong incentives to accept foreign students because tuition fees are an important source of income.
"The fee level is set on the basis of full cost coverage, so it's not something we are allowed to make a profit on. The money that the students pay is preceded by quite a lot of work on our part to recruit them and help them when they arrive. If they don't complete their studies, that's purely a loss for us. There's not a single university that is the least bit interested in accepting students who don't want to study."
She believes that the only incentive that might exist is that foreign students allow higher education institutions to offer more courses. "We have many master's programmes that are difficult to fill without international students. You could call that an incentive, but there's no profit in it."
28 per cent applied for a work permit
A table in the Swedish Migration Agency's report summarises all Pakistani students admitted to the two universities in 2020. After one year, 36 per cent had applied for an extended study visa, 28 per cent had applied for a work permit and 32 per cent had not made a new application. According to the Migration Agency, where the last group went is not known.
Brita Lundh is critical of the way of reporting how many people drop out of their studies. "We have looked at those admitted to two-year second cycle programs. We don't have a higher percentage of international students leaving after one year than we do of Swedish students," she says.
"Can't draw conclusions based on where people live"
According to the report, another indicator of student visa abuse and lack of intention to study is that many Pakistani students are not resident in the town where they applied to study.
"You can't draw conclusions about a lack of intention to study solely on the basis of where people live," says Lundh. And when the report looks at the place of residence of the Pakistani students during the pandemic, that's incredibly strange. Distance learning was mandatory, and people could live anywhere."
She adds that close cooperation with the Swedish Migration Agency is absolutely vital for Halmstad University. "It is very important to us that the students who come here and want to study get their residence permits in time. Every year I see students who can't come because they haven't received their residence permit in time due to the Migration Agency's long processing times."