On 23 February, the Moderate Party's education policy spokesperson Kristina Axén Olin sent an email to Kerstin Tham, Vice Chancellor of Malmö University and Anders Söderholm, Director General of the Swedish Higher Education Authority (UKÄ). In the email, which was sent from Axén Olin's parliamentary address, she wanted to know what the university's "thinking" was regarding a freestanding course and whether "this (the course and the course literature) is really meant to be taken seriously".
In retrospect, Kristina Axén Olin regrets sending the email, and she also regrets that she expressed herself "clumsily".
"When you, (i.e. Universitetsläraren, editor's note), got in touch, I realised that it might be perceived that in my role as a politician I was trying to interfere in the affairs of the university, but that's not the case at all."
Axén Olin's questions concerned a course called "The schools market and its consequences for schools, society and views on education", a freestanding course at advanced level that Malmö University is offering from autumn 2021, which Axén Olin had noted with "great surprise". She went on to write in the email that "unfortunately, the course literature gives even more cause for thought". The email to Tham and Söderholm ends by saying "it would be very interesting to hear about your thinking".
Vice Chancellor's response: Scientifically based
Vice Chancellor Tham replied on 25 February, explaining how programmes and other courses work.
"It is our university teachers themselves who formulate their research questions, and the research is integrated into our programmes and courses in different ways and in accordance with scientifically based higher education pedagogy."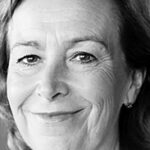 Tham also writes that "our syllabi are reviewed in our collegiate bodies, and it is of the utmost importance that freestanding courses at advanced level have strong links to research. Our university, like other universities in the world, safeguards academic values such as academic freedom and integrity, but also academic quality, which is maintained through collegial critical examination and the seminar culture."
Regarding this particular freestanding course, Tham writes "the university takes social responsibility by critically examining how our society is developing. Not to research how Swedish schools are affected by legislation on its financing would be to not take this responsibility seriously. We also take responsibility by teaching about the results of the research."
"Should not try to influence"
If Kristina Axén Olin was surprised by her discovery in the Malmö University courses catalogue, it is clear that her email to the Vice Chancellor and to UKÄ has also caused surprise and dismay.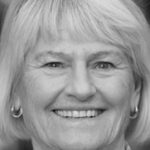 "Politicians, including members of parliament, should not try to influence the curricula of higher education institutions. The courses they offer is a matter for each higher education institution," says Pam Fredman, former Vice Chancellor of Gothenburg University and Chair of the Association of Swedish Higher Education Institutions (SUHF) from 2009 until 2014. "Politicians have every right to have opinions about higher education of course, but to question individual courses and even what course literature is included is unacceptable."
In her many years of experience from the higher education sector, Pam Fredman cannot recall any comparable case.
"But the fact that a member of the Standing Committee on Education has called into question a course at a university highlights the need to strengthen academic freedom; that not only research, but also higher education needs protection against such things as politicians' meddling."

Pursuing the issue of academic freedom
The Executive Director of SULF, Git Claesson Pipping, also sees the unusual actions of the education committee's second vice chair as a reminder that academic freedom needs to be safeguarded.
"SULF has been pursuing the issue of greater protection for academic freedom for a long time, and this shows that this work is important and needs to continue."
"Might have been better to call"
Kristina Axén Olin does not want to explain at all what she was reacting to regarding this particular course in Malmö University's broad course catalogue or what it was that made her so surprised and why she asked whether the course was "meant to be taken seriously".
"As a member of parliament, it is important that I follow what is going on at our higher education institutions and that I have regular contact with vice chancellors, teachers and students. If it were not for the pandemic, I would also have visited the institutions to discuss matters. It might also have been better to call the vice chancellor."
She goes on to say that she is very satisfied with the reply from Kerstin Tham.
"It was a detailed answer, and now I know more about the university's thinking."
But what Tham writes, isn't that pretty straightforward information, a basic description of how higher education and research works?
"As I said, had it not been for the pandemic making it difficult to have contact with the higher education institutions, I would not have written the email."
How did it come about that you also sent the email to UKÄ?
"UKÄ coordinates higher education programmes. As a politician, it is important for me to follow everything that happening around them."
Footnote:
The Swedish Higher Education Authority, UKÄ, is a state supervisory authority, with three main tasks:
• Monitoring the quality of higher education and the higher education institutions' systems for quality assurance.
• Follow-up and analysis of developments and trends within Swedish higher education.
• Legal oversight of all higher education institutions, i.e. ensuring that they comply with laws and regulations.
---