"My guess is that there will be more distance education than there was before," says Karin Åmossa, SULF's head of research, "but I believe and hope that we do not shift over to distance to too great an extent. There are some problems with it when it comes to teaching quality when you do not meet physically. It is not the case that everything has run like clockwork during the pandemic."
SULF believes that the decisions about how courses are designed should be up to the teachers.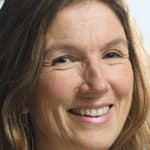 "Teachers must be able to decide together with their colleagues what form of teaching is best for different types of education. In some cases, they may conclude that distance learning is better, but in many cases, I think people believe that on-campus teaching is better. High quality of education must be the guiding principle."
Competence development required
SULF also believes that if the conclusion is that the best way to teach is to have a different weighting between digital and on-site teaching, resources and time need to be devoted to competence development.
"During the pandemic, people have had to improvise to find quick solutions and do the best they can. But if institutions want to run high-quality digital distance education as part of the norm, teachers need to be trained for it. Then they need to have time to learn new ways of teaching and they need to be paid for that time. During the pandemic, they have not had that. One of the major problems is that teachers work a lot of overtime for which they do not receive compensation," says Åmossa.
Started to learn from each other
Klara Bolander Laksov is a professor of higher education pedagogy and Director of the Centre for the Advancement of University Teaching and Learning at Stockholm University. She points out that the changes during the pandemic have led to a great improvement in the digital competence of teachers.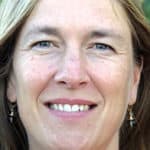 "Another thing that has changed is that people have tried to learn from and been inspired by each other, to a much greater degree than ever before," she says. "This needs to continue. Much of the research that I myself am involved in is about academic teaching, meaning that you also engage in dialogue about the development of teaching. In order for it to work, clear incentive structures are needed, and higher education institutions need to raise these issues as an important and central part of what they do."
Something else has changed at Stockholm University.
"At management level, we are beginning to see much more discussion of digital solutions and platforms as well as different systems for things like video services."
She sees this as something positive and hopes that discussion will continue.
"I sincerely believe that the future is about combining the best of both worlds. So that we can take advantage of all the digital opportunities that exist for collaboration, dialogue, critical review, discussion and engagement, both among students and between students and teachers. But that we also acknowledge that in some cases you can't beat being in the same physical space for certain discussions and certain activities."
Lack of national coordination
Klara Bolander Laksov is also a member of the working group on university pedagogy and learning within the Association of Swedish Higher Education Institutions, SUHF.
"The working group believes that there is a lack of national coordination. SUHF would like to see an actor funded by the government, someone commissioned to pursue issues of national cooperation, collaboration and dissemination of knowledge," she says.
Flexible education
Before the pandemic, about half of the programmes at Mid Sweden University had some form of flexible distance structure and about half were run on campus.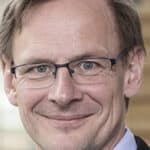 "We don't have a plan to increase the proportion of distance learning," says Anders Fällström, the university's Vice-chancellor. "However, we intend to develop the distance part, and in that we will include what we have seen during the pandemic that could be developed, within both pedagogy and technology."
"But at Mid Sweden University, we believe that flexible education will continue to grow in general. Partly as a result of some of the positive experiences from the pandemic; partly based on lifelong learning objectives and the ambitions for higher education throughout the country," he continues.
Research resources needed
Even before the pandemic, Mid Sweden University was conducting development work on distance education.
"We have a research centre that has been working with distance education for a long time, and the development work we do is closely linked to the centre. The two big new projects, which probably would not have come about without the pandemic, are about developing laboratory environments and campus-based distance learning. The latter would be for groups like teachers, nurses and sociologists. In addition, we also have a large development project on digital examinations and one on lifelong learning."
Anders Fällström believes that more resources are needed at national level for research on distance education.
"While the government is now investing in the development of distance education, I would like to see it link that to investment in research, so that there will be a scientific basis for what we do in teaching," he says.
May attract other students
The Swedish Higher Education Authority, UKÄ, has been given an extensive assignment by the government to investigate the short-term and long-term consequences of the coronavirus on higher education. As well as starting several new studies, UKÄ is now compiling surveys conducted by the higher education institutions themselves.
UKÄ's assignment is long-term, and the results will not be reported until December 2022.
"But because so much is happening so fast within higher education right now, UKÄ is also trying to work as quickly as possible and publish results from the assignment as we go along," says project manager Sofia Berlin Kolm at UKÄ.
Matters that UKÄ raises in its surveys are how the transition to distance education has worked, how it has affected students and what effects it has had on the quality of teaching.
"Perhaps by offering alternative teaching methods more widely," says Berlin Kolm, "higher education institutions will be able to attract other types of student who, for various reasons, do not like traditional campus teaching."