According to SULF's latest salary statistics, which are for March 2021, the average salary for doctoral candidate members is SEK 30,469 per month. However, female doctoral candidates earn an average of SEK 537 less per month than their male colleagues.
"That should not be the case, and it is an issue that we are trying to raise," says Jenny Iao-Jörgensen, a doctoral candidate at Lund University and Chair of the SULF Doctoral Candidate Association. "It is a clear example of the gender differences that exist within the academic system in Sweden."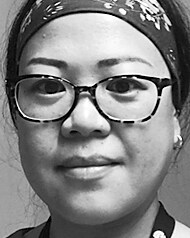 Men earn more
In almost all categories represented in SULF's pay statistics, men earn more than women on average. A male professor earns SEK 1,379 more per month than a female, and for senior lecturers and researchers, the corresponding salary differences are SEK 711 and SEK 372 respectively. When it comes to research assistants, the average difference between men's and women's monthly salaries is SEK 20.
The only exception is members working as postdocs, where men earn SEK 180 less per month on average than their female colleagues.
Differences between the different subject specialisations
There are also salary differences between the different subject specialisations. A humanities doctoral candidate has an average salary of SEK 29,820, while a doctoral candidate in technology and natural sciences is paid SEK 1,539 more per month.
"That is not as problematic," says Iao-Jörgensen. "In certain subject areas, it is necessary to be able to offer higher salaries in order to attract the right competence. In industry, for example, where salaries are significantly higher than those in higher education."